Oh I love seeing this again!! I'll fix that "cute" little Albino Flea!! 😹 Thank you fur featuring cute little ME!!
Piglove
Spotlight Thursday
Welcome my friends to SPOTLIGHT THURSDAY.  This is the time that I will introduce you to one of my fellow anipals so you can get to know them better.  Some of them, you may already know.  We hope that you enjoy this series!
---
Nam
e:  
Shrimp (aka "Her Highness")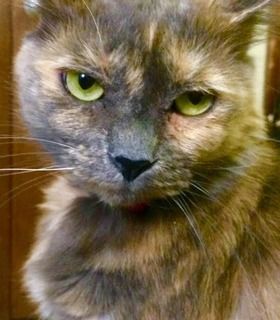 Age:  7 years 
Location:   Oregon, USA
Web/Blog Page:  Hairballexpress  or on Twitter: @Cheap_Trills 

What were your first thoughts when you met your new parents?  "DUDE! NEW CAN
OPENERS!!"

What was the de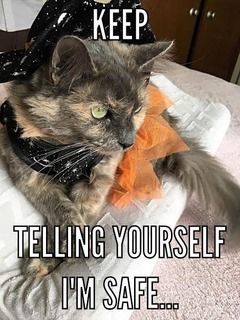 fining moment when you knew you were in your forever home?  .The humans had picked up a few of my sisters and my brother, and then picked me up, and I started batting human #1's earrings, and both she and human #2 said, "This is the one!" at the same time!
What has been your biggest "Oh no, now…
View original post 95 more words